PHOTO MOUSEPADS
FROM
COPUS DESIGNS

---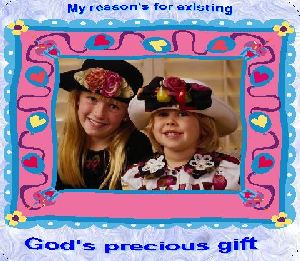 ---
Replace boring, dirty, frayed Mousepads with
PERSONALIZED
Photo Mousepads.
Photo Mousepads are Daily Reminders
Of your:
CHILDREN, PETS, EVENTS
WEDDINGS, CHRISTMAS
HOLIDAYS, GRANDCHILDREN


Feb. 16, 2000
Well, I'm just one of "Them good old boy's" from the farm looking to
make some extra money making quality products
exactly the way you want them.
So what we have is a small one man operation, but have all
the same equipment that the big boys use.
Hix Commercial Heatpress
The Best 8x7.5 Inch Mousepads
Lexmark Inkjet and Alps Dry Ink Printers
Jet Pro and Dura-Trans Transfer Paper
I even have one thing they donít.
"Low Prices !!!!!"
No minimum order. No set-up fees
or other hidden charges.
Iíll not waste your time with a lot of words and pictures. Any Picture, Business Card or Text that can be put on a Web Page can also be put on a Mouse Pad. I also do Photo Coasters.
For more information and price list CLICK HERE
or e-mail me and please put pads in subject line.
E-Mail
Tell A Friend!
Type In Your Name:

Type In Your E-mail:

Your Friend's E-mail:

Your Comments:


Receive copy:


FREEand SPAM-PROOF!

CLICK to sign up for
Fred Langa's award-winning e-newsletter. You'll see how to get LOTS more from your hardware, software, and time online!
Visitors
EasyCounter
I accept payment from anyone with a credit card at PayPal